If you are a woman and want to become a millionaire. Then you have come to the right place. The government has launched a scheme under which women are being given an opportunity to become millionaires. Yes, you read it right, recently Uttarakhand state government has launched a scheme called 'Lakhpati Didi Yojana'. Under this scheme, the government is providing loans up to Rs 5 lakh to women beneficiaries. That too without interest. Now you may be wondering which women will get this benefit and how. So you have to read this article till the end. In this you will get all the information related to the scheme.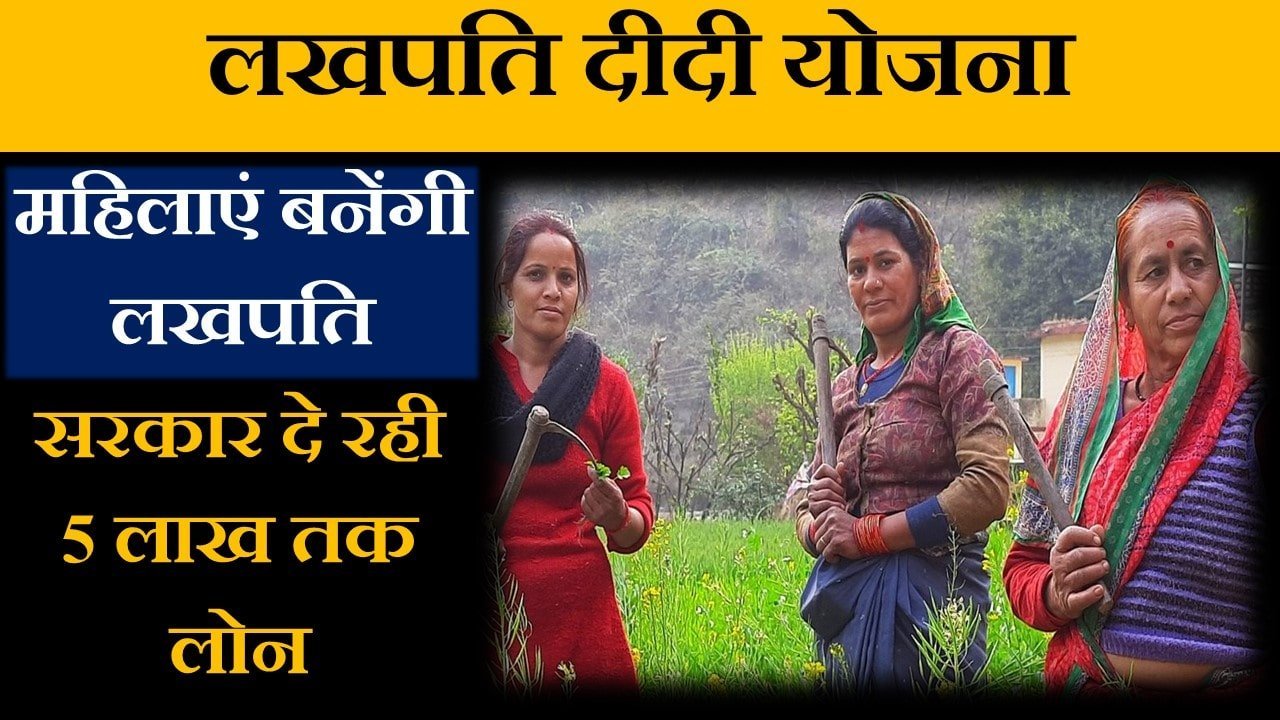 Launch of Lakhpati Didi Yojana
The Lakhpati Didi Yojana launched by the Uttarakhand state government has been launched by Chief Minister Pushkar Singh Dhami on the occasion of Igas Lok Parv and Budhi Diwali. Which was on November 4 this year.
What is Lakhpati Didi Yojana?
Lakhpati Didi Yojana is a scheme launched to empower and empower women, giving women an opportunity to become millionaires. And women from self-help groups will be particularly benefited. Under this scheme, the annual income of women will go above Rs 1 lakh, thereby improving their standard of living.
By 2025, 1.25 lakh women will become millionaires
By launching the Lakhpati Didi Yojana, the government has set a target of making 1.25 lakh SFG women millionaires by 2025. As such, there are 3.67 lakh women in this group. But by the year 2025, the organization has set a target to benefit the concerned women. We tell you that in November 2025 Uttarakhand will complete 25 years as a separate state.
Loan up to 5 lakhs
As we mentioned, women are being given an opportunity to become millionaires, for which women will be given interest-free loans of up to Rs 5 lakh. Which they will use to grow their business as well as increase their income. Not only this, the government will also provide technical guidance, product marketing and training to women to expand their business along with loans.
With the increase in business, employment opportunities for women in rural areas will also increase. So more and more women will join this scheme. Along with this, besides the increase in the income of the rural people of the state, it will also be boosted by the increase in the purchase of local products.
Prime Minister Modi's appeal
In fact, Prime Minister Modi visited Mana village during his Uttarakhand tour. Modiji then appealed to devotees going to Char Dham Yatra to buy more local products, so that both business and income of the people there would increase. and promote local products.
The women who will benefit from this scheme will inspire other women.
Beneficiaries of Lakhpati Didi Yojana and Required Documents
Beneficiaries of this scheme will be local residents of Uttarakhand state and women from self-help groups. To apply for this, they need to have their Aadhaar card, income proof, resident certificate, bank account passbook, mobile number and passport size photo.
Application in Lakhpati Didi Yojana
Women will have to wait a little while to avail the benefits of participating in the Lakhpati Didi Yojana. Because the process of applying for this has not been announced by the government.
#Lakhpati #Didi #Yojana #Govt #give #loan #lakh #interest #free #women #millionaires