The government has launched several schemes to take care of girl children in the country, one of which is Kanya Sumangala Yojana of Uttar Pradesh. Under this scheme, 15 thousand rupees is being given by the government from the birth of girls to their education and marriage. This amount of Rs 15,000 is being paid to them in 6 different installments. In which family girls are being benefited by this scheme and how is it being provided. We have come up with this article today with its information. Along with this, the beneficiaries will also be told when and how much they will get the amount in this scheme.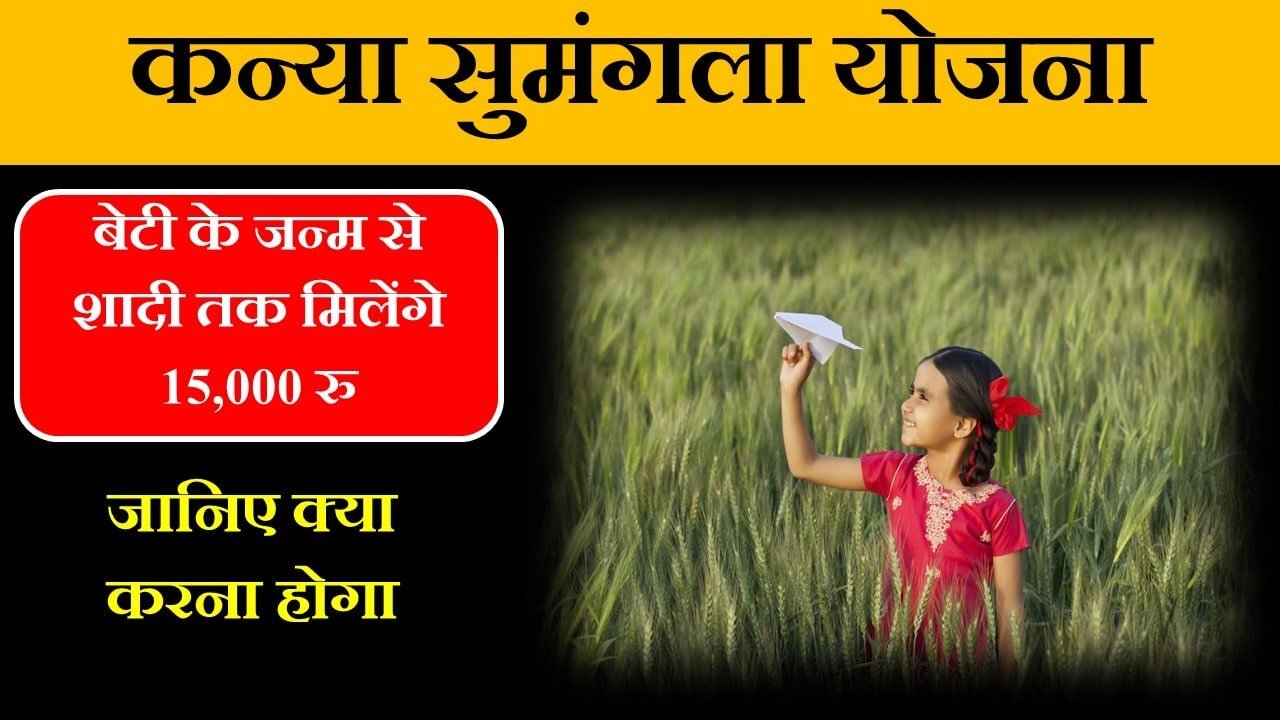 What is special about Kanya Sumangala Yojana?
We are telling you that Uttar Pradesh Government's Kanya Sumangala Yojana has been launched to provide financial assistance to girls from birth to their education and marriage. Interestingly, the family of the beneficiary has to spend only Rs 10 to avail this scheme. And the government will take care of him until his daughter gets married. The government has fixed a budget of Rs 1200 crore for this scheme. According to a media report, the total number of beneficiary girls benefiting from this scheme so far is 9.36 lakh. And this number is likely to increase in the future.
How much and when will the money be received?
Under this scheme, the family of the beneficiary girl is being given a financial assistance of Rs 15 thousand from the birth of the girl till her education and marriage. This money is being paid to them in 6 installments. The first installment of Rs 2 thousand is being paid immediately after the birth of a girl child. A second installment of Rs 2 thousand is being paid for admission to the school. A third installment of Rs.2000 is being paid on admission to secondary school. After this, the fourth installment of Rs. 3,000, which is given at the time of admission to high school. 5,000 will be given as the fifth installment for the girl child's graduation thereafter. And finally, after the girl turns 21, the sixth installment will be paid for her marriage or if she wants higher education.
Who can benefit?
The benefit of this scheme will be given to girls born in Uttar Pradesh and after April 1, 2019. That means the beneficiary family should be a resident of Uttar Pradesh. The annual income of the girl's family should not exceed 3 lakhs. 2 girls from the beneficiary family will be given the benefit of this scheme. The first child can be a boy or a girl, but the second child will be given the benefit of the scheme if it is a twin girl.
What documents are required?
To avail this scheme, the beneficiary should have Aadhaar card, ration card, income proof, bank account, resident proof, mobile number, passport size photo etc.
How to apply
To avail this scheme the beneficiary has to visit the official website. After this, there they will see a link to Citizen Service Portal, click on it and they will reach a new page. After this you will get the registration form. All information has to be filled and submitted. This will register you on the portal, after which you will have to login and fill the application form. And your application will be done in this scheme.
#Kanya #Sumangala #thousand #rupees #birth #girl #marriage #cost #rupees